NEXT MEETING:
Monday, November 4, 2019 at 5:30 p.m.
at the East Side Library.
Please join us for good information and good conversation. See you there.
The New 2019 Meeting Calendar IS HERE
During 2019 meeting dates will be changed to the first Monday (with one exception) of the month
2019 meetings will still be at the East Side Library Meeting Room at 5:30 PM
---
Northeast Neighbors, Inc.
The Unifying Voice Of Neighborhoods

Northeast Neighbors Inc. will be hosting a voter education forum featuring the Des Moines Mayoral, At Large, and Wards 2 & 4 City Council candidates.
October 24th 7pm to 9pm at Hy Vee Euclid Room 2550 Euclid Ave.

Moderator: Jeff Angelo WHO Radio

FORMAT:

Each candidate will receive 1 minute for opening statement, 1 minute to answer each question, and 1 minute for closing statements. Number of questions that will be asked depends on time remaining in the forum.
The audience may ask questions on a one on one basis after the forum.

Local media outlets will be invited.

Sincerely,
Jeff Witte
President NEN
515-208-9532
jwpresfairmont@gmail.com
---
A convenient way to enable you to tap into local
organizations that offer help and information. Local
groups and agencies will offer resource materials,
programming, and activities all in one location.
Saturday, October 26, 2019
11:00 to 2:00 p.m.
East Side Library
2559 Hubbell Avenue, Des Moines
Hosted by
Northeast Neighbors and Friends
---
Grace Church (4200 E 25th Street) is having a Beggar's Night Neighborhood Event
in the pavilion on October 30th, 2019 from 6 pm to 8 pm.
Please join us for FREE chili, hotdogs, and candy for the trick-or-treaters.
---
Free trees for your property
The City of Des Moines is making it easier than ever for you to increase our urban tree canopy by planting trees on your property. As part of our annual Tiny Trees program, up to 5 FREE individual trees will be made available to city residents this spring, available for order at http://tinytrees.dmgov.org/.
---
FUTURE BUDGET CUTS LEAD TO SHELVING PLANS FOR A NEW MONTESSORI SCHOOL
DMPS announced in November 2017 its intention to build a new school at 3620 E. Douglas Avenue. The PK-6 school would have been the district's second public Montessori school, and served some students currently attending Brubaker and Garton elementary schools.
Larger-than-hoped-for budget cuts will mean Des Moines Public Schools shelving plans for a new Montessori school on the city's northeast side for the foreseeable future.
"The past several years of under-funding public education in Iowa is taking a toll, and our plans for a new Montessori school is a price that unfortunately must be paid," said Dr. Thomas Ahart, superintendent of Des Moines Public Schools. "While the construction cost of the school building would have been met thanks to the statewide sales tax, the general fund expense of staffing and operating an additional school is simply not feasible at this time. As we prepare to reduce spending by millions of dollars, including not filling many teacher vacancies, this new school will simply not fit in our budget."
Superintendent Ahart indicates that DMPS will have to reduce spending by the school district's general fund by as much as $72 million over the next three years.
"Over the 110-year history of Des Moines Public Schools, the school district regularly adapted to changes in our community," added Dr. Ahart. "Today, the needs of the families and neighborhoods in northeast Des Moines are a priority. However, until Iowa returns to supporting education in the way it has done historically, projects such as staffing and operating an additional new school must wait."
DMPS will continue ownership of the property, which was purchased in December 2017, for possible use in the future. Renita Lord, who was announced as principal of the proposed school back in July, will continue as principal of Garton Elementary School.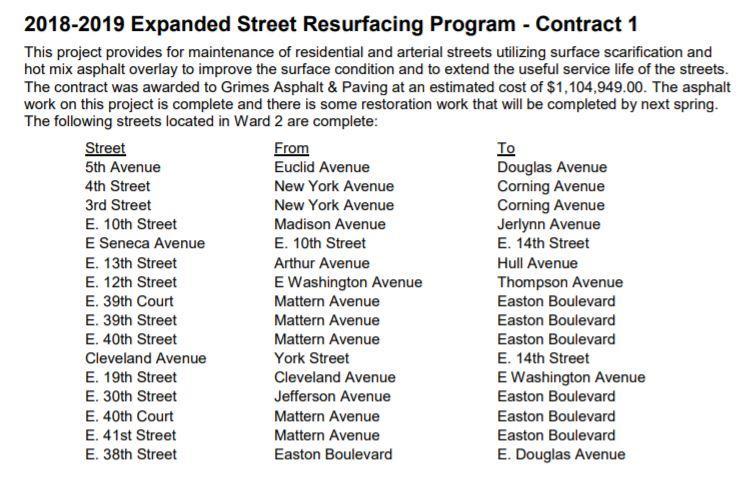 ---
Assistance for Residents with Flood Damage CLICK HERE
---
The Des Moines Public Library has many events going on
CLICK HERE to see them all.
---
I would like to inform all of you that the following Walgreens now have a box for you to drop off your unwanted medication or you can still come to police station do it as well.
901 Ankeny Blvd, in Ankeny, 24 hours
2545 E. Euclid Ave, in Des Moines, 24 hours
104 E. Euclid Ave, in Des Moines from 8am-10pm
4415 Douglas Ave, in Des Moines from 8am-10pm
3140 SE 14th St, in Des Moines, 24 hours
12753 University Ave, in Clive, 24 hours
Sgt. Doua Lor #4898
Asian Outreach Resource Officer
Neighborhood Base Services Delivery
Des Moines Police Department
25 E. 1st Street Des Moines, Iowa 50309
Cell Phone (515) 971-0792
Email: dblor@dmgov.org

NEIGHBORHOOD BASED SERVICE DELIVERY UNIT
SAFETY TIPS FOR THE HOLIDAY SEASON
---
Des Moines Public Schools is taking the initial step to open a new elementary school.
The new school would be located near the intersection of East Douglas and Colfax,
and is being planned as a PK-6 Montessori school that could serve up to 450 students.
---
Melanie Shellenberger is the Administrator of the Safe at Home Program. The program is located in the Secretary of State's office because of the voting component. It is not a witness protection program. It is an address confidentiality program that helps survivors of domestic violence, sexual assault, trafficking, stalking or violent crimes. It provides a substitute address, mail forwarding service and confidential voter registration. Participants must enroll and be certified by the Secretary of State's staff.
For More Info GO HERE or go to the website at www.SafeAtHome.Iowa.gov
---
STORMWATER BEST MANAGEMENT PRACTICES
REBATE PROGRAM
The Des Moines Public Works Department offers this rebate program (up to $2,000) for residents who install certain property improvements that reduce stormwater drainage into city sewers. Information is available online at
https://www.dmgov.org/Departments/PublicWorks/PDF/StormwaterBestManagementPracticesRebateApplication.pdf
Alternatively for more information, please call the Sewer Enterprise Office at (515) 323-8165.
PLUMBING AND DRAINAGE IMPROVEMENT
SUBSIDY PROGRAM FOR PROPERTY OWNERS
The Des Moines Public Works Department has released details for the operation of the Private Property Protection Program. This program will provide a subsidy payment for a property owner who makes plumbing upgrades to reduce the amount of drainage into the sanitary sewer. Full details of this program are now available online at
https://www.dmgov.org/Departments/PublicWorks/Pages/PrivatePropProtectProg.aspx
Alternatively for more information, please call the Des Moines Public Works Department
at (515) 283-4950.
Our very own Chairperson, Marge Ramsey, gets her
Citizen Volunteer Recognition Award from
Mayor Frank Cownie at the Rodine Mickle Dinner